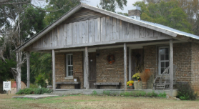 Freeman House Museum
The Freeman House was built in the 1830's. Sitting on it's original site, the house was refurbished using original brick after storm damage in the 1920's. Initially, the house was a two story home, but was made a single story following the storm. This home was donated to the Town of Blountsville and the Blountsville Historical Society in memory of: Paul & Gertrude Freeman and Lee & Alma Scott.
Old Blountsville Jail, donated in memory of Ann Weaver Martin (Mrs. Emory Martin)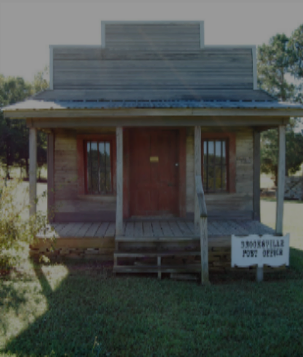 ca. 1836 Brooksville Post Office, donated in memory of Minnie Barnes.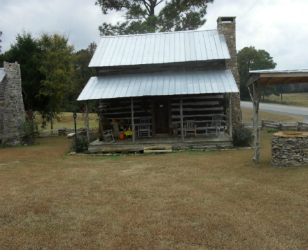 ca. 1800's Isham Chamblee Cabin. Donated to the Blountsville Historical Society by Mrs. Ed. Hart. Mrs. Eddy Doty, a descendant of Isham Cahmblee was instrumental in helping to get the cabin relocated to the Historical Park.
ca. 1850's This cabin came from Tennessee, belonged to Hoyt McCullough of Blountsville, was purchased from Jim McCullough and moved to the Historical Park.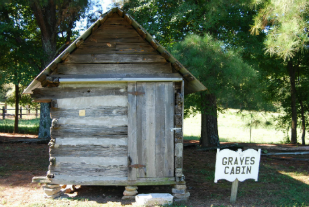 This cabin was constructed using logs from an 1800's barn. Donated by families of Captain William Graves, Mark D.L. Graves and J.H. Graves.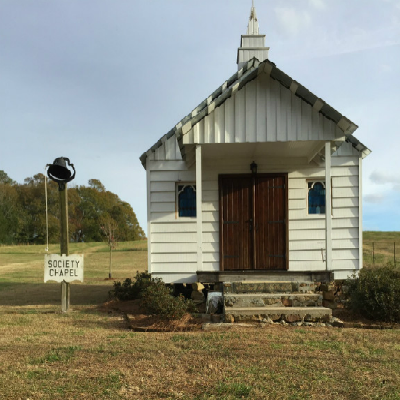 Rare 1800's Log Barn, donated by Billy Alldredge.